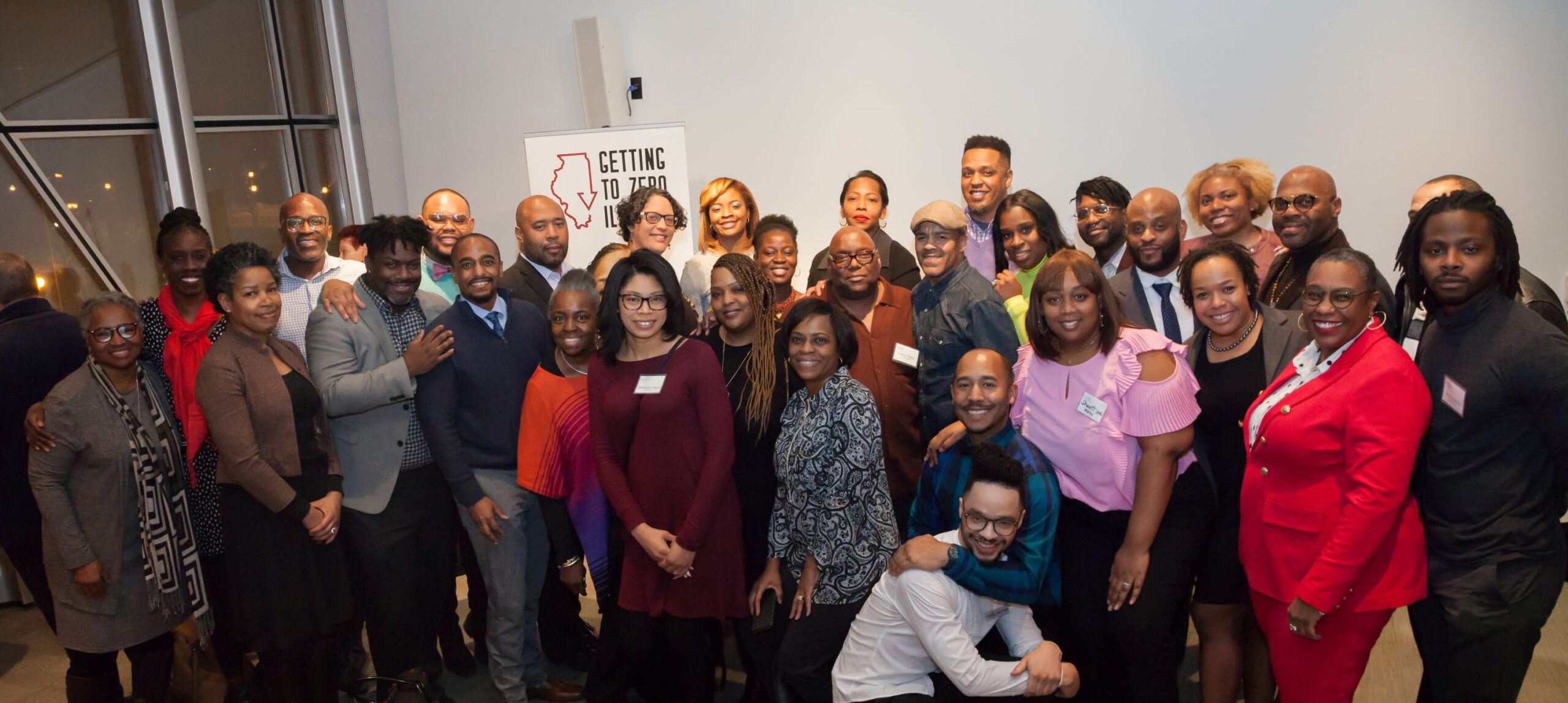 January 27, 2021
Missed GTZ-IL's regional community engagement events? Here's a recap.
From October to December 2020, Getting to Zero Illinois (GTZ-IL) hosted community engagement events in each of the eight Illinois Department of Public Health-defined HIV Care Connect regions of Illinois. Nearly 200 participants attended each regional event, including people living with HIV. GTZ-IL asked questions regarding social determinants of health, how COVID-19 has changed the way people provide and receive services, and the ways that community engagement needed to evolve last year. The discussions provided key insights GTZ-IL will act on in 2021.
Social Determinants of Health
Across the state, it was acknowledged that "health" encompasses a myriad of things. Basic needs such as food and shelter, access to affordable health care, equitable funding, taking care of one's mental health, being free from life-altering medical debt and active involvement within a safe community came up during the events. People from every region also spoke to the importance of community-focused and compassionate public policy to address a lot of these issues. The need for providers to recognize and care about the whole person and not just "the patient" was also a popular theme.
Effective Telehealth
Telehealth was fresh on everyone's minds as a practice that most agencies adopted since the onset of the COVID-19 pandemic in our communities. While most agree that telehealth is a service that needs to be expanded and remain an option for years to come, there were also some concerns. Ensuring clients have access to phones and internet was a common issue, yet many health care professionals struggled to find affordable, realistic solutions for clients.
Many providers also expressed the need for increased training and knowledge-sharing regarding telehealth best practices. Several noted that it had been difficult mentally and emotionally to adjust to the new format of services. Similarly, community members receiving services also spoke of the difficult adjustment to telehealth services. Many discussed the importance of mental health being addressed during visits and the need for providers to be more in tune with signs that a client may be struggling. Both providers and the larger HIV community also agreed that building rapport via telehealth was an ongoing challenge.
Community Engagement
Organizations innovated to connect with their community during a time of increased social distancing and limited in-person gatherings. Caseworkers spoke about making extra phone calls to chat with clients who were feeling lonely. Organization leaders shared how they hosted socially distanced events at local parks, distributed Personal Protective Equipment (PPE) to protestors throughout the summer to build relationships with local community organizers and offered more patient surveys so that feedback was an option every step of the way while receiving care.
Still, many providers acknowledged that an increased virtual landscape prevented connection and resource-sharing with specific populations, including Spanish speaking individuals, older adults and those experiencing housing insecurity. In addition, many organizations who typically provided safer sex education in schools had to put that service on hold, which they worry will have significant impact in the future, such as a spike in STI cases. Similarly, many providers cited challenges engaging youth via telehealth, pointing to a need for more creative approaches to appeal to them.
GTZ-IL's Role
We repeatedly heard a need for GTZ-IL to be more community facing and offer additional resources and spaces for our community to come together. GTZ-IL plans to integrate the ideas listed above throughout 2021 to offer more collaborative learning opportunities that will help further the needs and wants of our community. Both statewide and regionally specific recommendations will be used to guide the type of trainings, webinars and events that GTZ-IL produces this year.
If you were unable to attend an event or and have any additional questions, feedback or insights, please reach out to me at kbrookins@aidschicago.org.