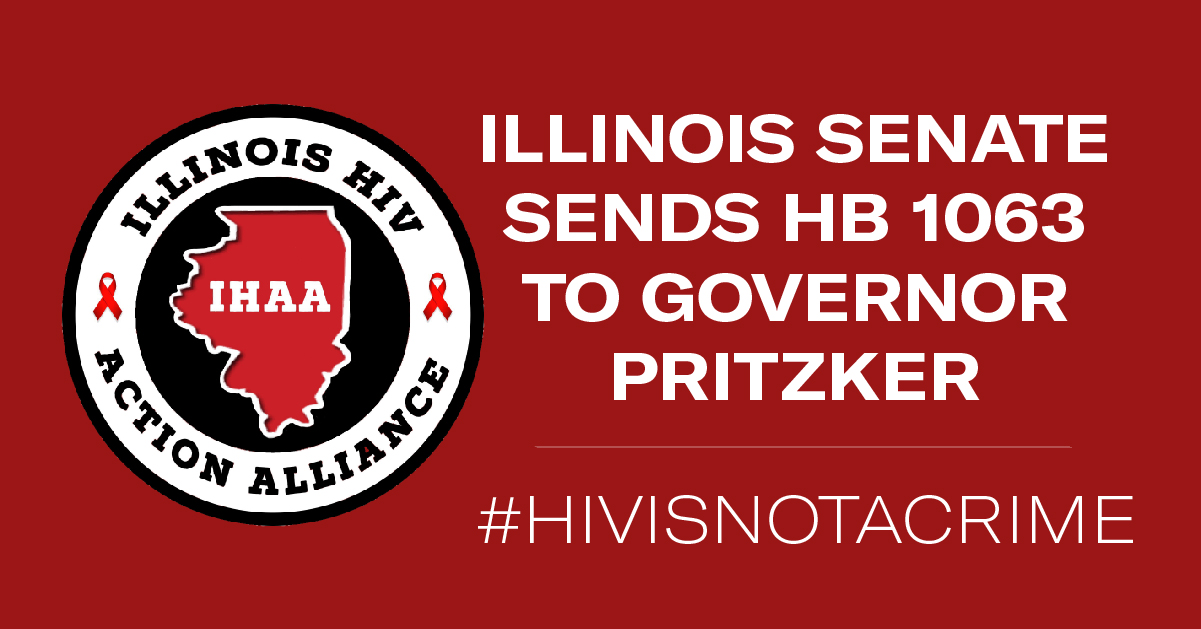 May 25, 2021
GTZ Joins IL HIV Action Alliance in Celebrating Illinois Senate Voting to End Criminal Penalties Against People Living with HIV
Today, the Illinois Senate voted to approve House Bill 1063, which would end criminal penalties against people living with HIV (PLWH). Under current law, PLWH face the threat of arrest, prosecution, and incarceration even if they do not transmit HIV to another person. Additionally, PLWH may face longer sentences simply because of their HIV status.
"We are thrilled the Illinois Senate took decisive action and voted to end criminal penalties against people living with HIV in Illinois. Thank you to lead sponsor Senator Robert Peters for his steadfast dedication and leadership to this important issue.
HB 1063 has now passed both chambers with bipartisan support, and now it is time for Governor Pritzker to sign this bill and repeal this outdated and dangerous law. The truth is HIV criminalization never improved safety or public health in Illinois – instead, it has only caused suffering to people living with HIV, their families, and their communities. It has promoted stigma and discrimination, and it has discouraged testing, treatment, and disclosure for decades.
We urge Governor Pritzker to sign HB 1063 into law as soon as he can."
–The Illinois HIV Action Alliance