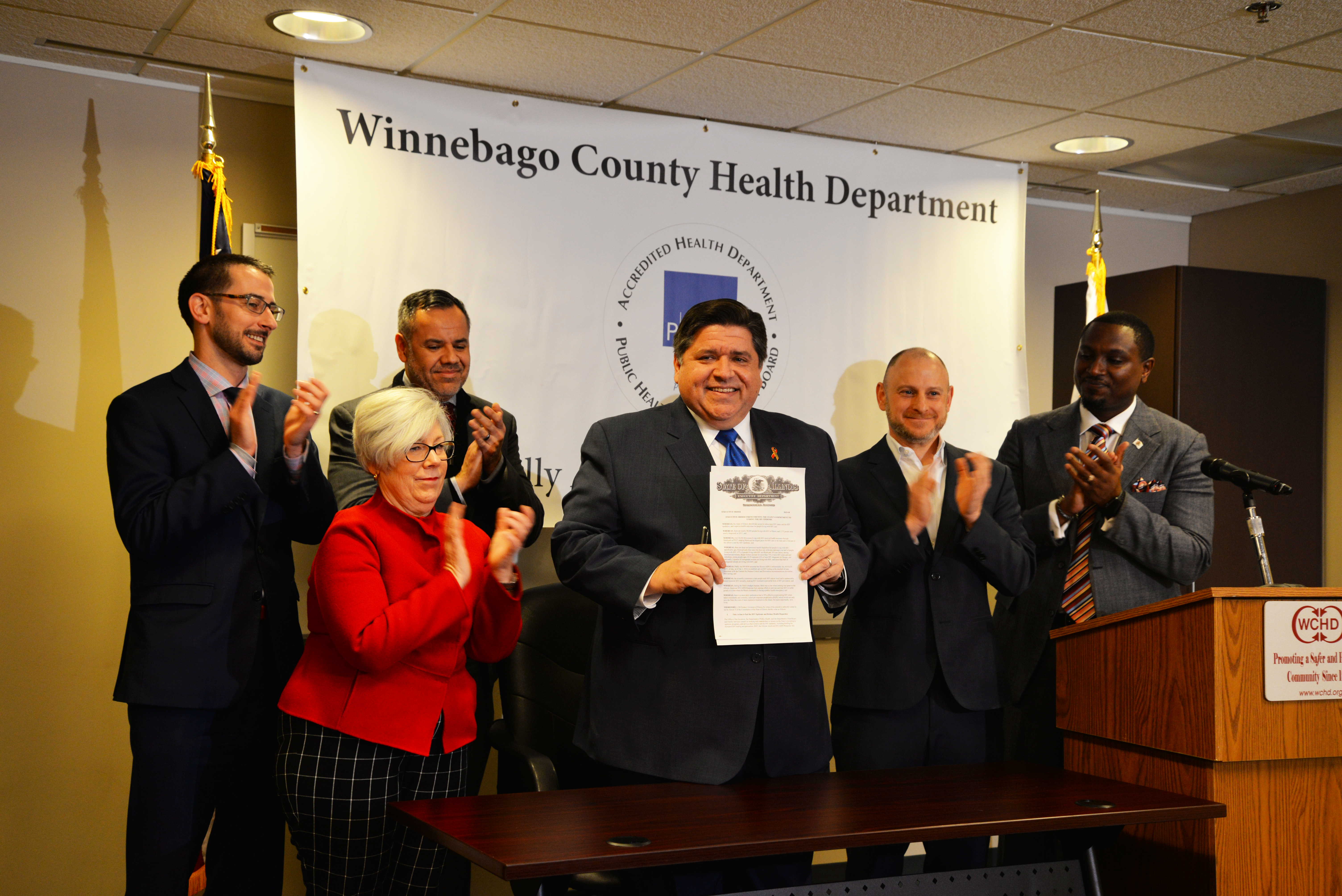 February 25, 2019
Governor Pritzker takes executive action to fight HIV epidemic
Rockford, IL – On Feb. 1, Governor J.B. Pritzker signed an Executive Order that reconfirms the state's commitment to bring an end to the HIV epidemic. The Executive Order restores funding for HIV prevention initiatives, including HIV testing, PrEP and the African-American HIV/AIDS Response Act. In addition, the state will monitor more closely viral load metrics to ensure that more people in Illinois are achieving and maintaining an undetectable viral load (U=U).
"HIV testing rates have gone down and HIV prevention and treatment agencies have laid off staff" said Governor Pritzker. "Now is not the time to back down from this fight. Now is the time to double down on this fight."
In 2017, nearly 40,000 people were living with HIV in Illinois. New HIV cases were reduced by more than a third over the last decade but health disparities still remain. African-Americans and men who have sex with men continue to be disproportionately affected by HIV. We have the tools to eliminate health inequities and get to zero by 2030, but we need your help!
Join the fight against HIV stigma and discrimination. Start by learning more about Getting to Zero Illinois.